Russia's mass sports and top-class sports
by Olivia Kroth
Russians love sports. The Russian nation has climbed up on the international sports charts, for example at the Winter Olympics 2014 in Sochi. From October 1 to 12 this year, Sochi will host the FIA Formula One World Championship, the highest class of single-seat auto racing. More top-class sportive events are to follow: 2015 will be the year of the FINA World Aquatic Championships in Kazan. In 2018, the FIFA World Cup of football will take place in 11 Russian cities. Young Russians start practicing mass sports early in their lives to qualify for selection tests, if they aspire success and want to reach the peak of the pyramid in top-class sports.
«Sports idols should set an example for the population. Russia wants children and adults to take part in mass sports, to lead an active life and improve their health», according to Tino Kuenzel, editor-in-chief of the German-Russian journal Business Russland (No 1, 2014). More Russians are now ready to walk, jog or run. «In Russia the percentage of people doing sports is growing. About 26 percent of the population exercise regularly, compared to only 12.5 percent in 2005. The highest numbers can be found in the regions between Moscow and the Ural Mountains: Mari El, Mordovia, Tatarstan, Chuvashia. The aim is to have 40 percent of the entire Russian population active in sports by 2020.» (Business Russland, page 5).
Sports as motor for infrastructure
Sports are not only a motor for the human body but also for social and economic development in Russia, for example the task of building up infrastructure. «Great sports events like Olympic Games or World Championships need special infrastructure in transport, the hotel and restaurant business. A high amount of public investments for the construction and modernization of infrastructure is flowing to the regions where these top-class sports events will take place. In addition, electric power transmission, water supply and facilities of health care need to be expanded», says Alexey Konevsky, a partner of the Perpeliaev Group for Construction and Real Estate.
Sochi
This could be seen in Sochi. The city, located between the Caucasus and the Black Sea, was entirely modernized, enhanced and expanded for the Winter Olympics 2014. «In Sochi there were no sports arenas for the Winter Games. So two clusters had to be built, one at the seaside and one in the mountains» (Business Russland, page 15). German firms participated and did good business: «About 100 German firms received contracts, among them Herrenknecht Machine Builders from Baden-Wuerttemberg. Herrenknecht supplied a tunnel boring machine (TBM) for street and railway projects in Sochi.»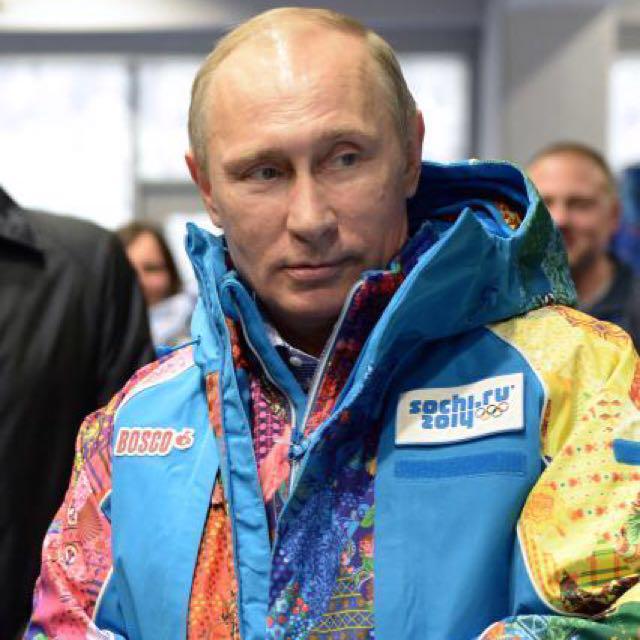 Kazan
Kazan on the Volga is the capital of the Federal Republic of Kazakhstan and one of Russia's cities with more than one million inhabitants. The old Kremlin with its Orthodox church and the mosque of Kazan symbolize inter-religious harmony. In Kazan, Orthodox Christians and Moslems live peacefully side by side. Furthermore, the city owns 30 new sports centres. «In Tatarstan, sport has acquired the status of a state ideology», says Tatar writer Ildar Abusyarov. In 2009, Kazan was chosen as «Sports capital of Russia».
For the World Aquatics Championships in 2015, the Aquatics Palace will be used for high diving. The Aquatics Palace consists of three pools: one for diving, one for synchronized swimming and a third is used as training pool. The Kazan Arena will host the swimming competitions. The Kazan Metro already got 10 new stations. Currently, another line is being built. It will lead to the Kazan Arena.
Football in Russia
«Football is Russia's most popular sport», editor-in-chief Tino Kuenzel knows (Business Russland, page 42). The World Cup 2018 will be hosted by 11 Russian cities where new airports and train stations, hotels and restaurants, sports venues and streets are being constructed. All the new football stadiums are managed by Sports Engineering, a Russian state enterprise supervised by Sports Minister Vitali Mutko (Business Russland, page 44).
Russian football is a mass sport, as the many football clubs all over the Russian Federation prove. In the West, only some of the famous names of Russia's Premier League might be known but there is a Second League (FNL) as well, with 18 clubs from west to east: Baltika Kaliningrad, FK Tosno St Petersburg, Dinamo St Petersburg, Shinnik Yaroslavl, Khimik Dzerzhinsk, Volga Nizhny Novgorod, Sokol Saratov, Volgar Astrakhan, Anzhi Makhachkala, Gazovik Orenburg, Krylia Sovetov Samara, FK Tyumen, Sibir Novosibirsk, Tom Tomsk, Yenisey Krasnoyarsk, Luch-Energiya Vladivostok, SKA Energiya Khabarovsk and FK Sakhalin.
A short while ago, FK Sakhalin moved up to FNL, it was the biggest success in the history of this football club on the island of Sakhalin in Russia's Far East. FK Sakhalin is sponsored by Gazprom. Its president Andrey Ikramov commented: «Our flight time to Moscow is nine hours. After a home match, we  must fly to an away match immediately the next day so our players will get acclimatized in time.»  In Sakhalin's capital Juzhno-Sakhalinsk a new football stadium is being built which should be ready by 2016. «Then the top clubs from Moscow and Saint Petersburg better get used to the idea of traveling to the eastern part of Russia, to play against us here», Andrey Ikramov laughs (Moskauer Deutsche Zeitung, page 9).
Olivia Kroth: The journalist and author of four books lives in Moscow.
Her blog: 
https://olivia2010kroth.wordpress.com