Musical Moscow:
Alexander-Scriabin-Museum
by Olivia Kroth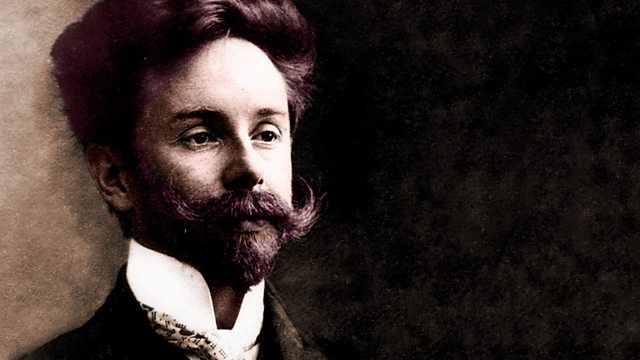 11, Great Nikolopyevsky Street
Moscow
Tel: 7 (499) 241 1901
Metro stations: Arbatskaya or Smolenskaya
Opening times: Wednesday 13-21 h, Thursday and Saturday 11-18 h, Friday 12-19 h, Sunday 11-17 h
Admission fee: 200 rubles
Alexander Scriabin as a boy:
Москва
Б.Николопесковский пер, дом 11
+7 (499) 241-19-01
Проезд: ст. метрo "Смоленская", "Арбатская"
Режим работы экспозиции:
понедельник выходной
вторник выходной
среда 11:00 – 19:00
четверг 13:00 – 21:00
пятница 11:00 – 19:00
суббота 11:00 – 19:00
воскресенье 11:00 – 19:00
For the last three years of his life, Alexander Nikolayevich Scriabin (1872-1915) lived in this house, which is a museum for the famous composer and pianist today. An innovative spirit, he belonged to the avant-garde of Russian music at the beginning of the 20th century. Leo Tolstoy called his compositions «the true expression of a genius». Alexander Scriabin influenced Russia's modern music permanently, especially that of Igor Stravinsky and Sergei Prokofiev.
In the staircase of the Scriabin-Museum visitors will see a large portrait of the composer. It shows his thoughtful eyes and a moustache, the ends of wich are pointing upwards. Alexander Scriabin was a goodlooking man with the face of an intellectual. His father and uncles had made military careers. His mother was a concert pianist who died of tuberculosis, when the boy was only one year old. He grew up with his aunt Lyubov, the father's unmarried sister, an amateur pianist. So Alexander often heard piano music at home and began to play the piano himself at an early age. When he was five, he could already improvise melodies on the piano. In 1882, he enlisted in the Moscow Cadet Corps. From 1882 to 1892, he studied music at the Moscow Conservatory and graduated with a gold medal.
In 1897, Alexander Scriabin married the concert pianist Vera Isakovich, with whom he had four children. From 1898 to 1903, he worked as a professor for piano at the Moscow Conservatory. In addition, he was an inspector for music at the Saint Catherine Institute in Moscow. His love of music is mirrored in the house, where visitors can see a piano in each of the living rooms. The main room has a huge piano at the centre, with chairs and tables grouped around it to accomodate listeners. Alexander Scriabin liked to give piano concerts at home for his friends. The composer's books and notes are exhibited in a cupboard with glass doors. In the following room, a smaller living room, there is another piano, a sofa and chairs, upholstered with red silk, a glass case with books and a grandfather clock in the corner. Several oil paintings on the walls show antique scenes.
Alexander Scriabin – Prélude No.2 Opus 11:
In the dining room there is a large table for eight people, a buffet and a cupboard, where the family kept its china, painted with flowers. Family fotos are hanging on the walls. Starting in 1904, Alexander Scriabin lived with Tatiana de Schloezer, the sister of music specialist Boris de Schloezer. His wife Vera did not consent to divorce, so he could not marry Tatiana but he had three children with her. She traveled with him abroad and lived with him in this house until his death. At the beginning of the 20th century, Alexander Scriabin became interested in theosophy, which influenced his work. He developed his own form of musical mysticism, including synesthesia, wherein each musical note corresponds to a colour. For the composer, colour and music were connected with each other. He expressed this idea through the «colour piano». A model of this machine can be seen in the Scriabin Museum. His composition «Prometheus – Poem of Fire» (1910) includes the use of the colour piano. It was played like a piano but projected coloured light on a screen in the concert hall rather than sound.
Alexander Scriabin was fascinated by the mystery of music. He thought it should captivate the human senses as a symphony of colour, scent, sound, touch, word and dance. In his opinion this kind of complete artwork represented a synthesis of the arts. In 1908, at the height of his creativity, he wrote and published the «Poem of Ecstasy». The 370 verses contain his philosophical thoughts, which are strongly influenced by theosophy. Its theme is the ascent of a spirit into consciousness, illustrated by the gradual shift from the use of third person «spirit» to first person «I»: «I call you to life,  / Oh mysterious forces! / Drowned in the obscure depths / Of the creative spirit,  / Timid shadows of life, / To you I bring audacity».  The instrumentation for the music to accompany his poem are 3 flutes, piccolo, 3 oboes, English horn, 3 clarinets, bass clarinet, 3 bassoons, contrabassoon, 8 horns, 5 trumpets, 3 trombones, tuba, timpani, bass drum, cymbals, triangle, small and large bells, tam-tam, celesta, organ or harmonium, 2 harps and strings. This orchestral work conveys a feeling of timelessness and suspense, due to Alexander Scriabin's use of the «mystic chord». The whole tone scale has no leading notes, there is no tonal resolution.
The «Poem of Ecstasy» , Opus 54, is chromatic and dissonant, a polyrhythmic composition. The composer extended dominant chords, so they gradually lost their dominant function. Alexander Scriabin gave his music an iridescent, shining expression by raising a greater number of chord tones. A music critic wrote in the «Russian Word»: «Scriabin's new symphonic work, Poem of Ecstasy, is the most daring and complex achievement of contemporary music.» Another critic noted that the «dissonances are frozen, solidified in a color-like effect in the chord». Alexander Scriabin himself explained: «I decided that the more higher tones there were in harmony, the more it would turn out to be brilliant, radiant and sharp. But it was necessary to organize the notes, giving them a logical arrangement. To convey the idea of light, a greater number of tones had to be raised in the chord. In former times the chords were arranged by thirds or by sixths. I decided to construct them by fourths or by fifths».
The work of this genius came to a sudden end as he died of blood poisoning, due to an abscess on his upper lip, in 1915. The bed, in which he spent his last days, still exists in the sleeping room of the Alexander-Scriabin-Museum. A photo of the composer on the wall, three armchairs and a settee, a chest of drawers with mirror, a cupboard – those were the items the dying man saw from his bed.  A crowd of people honoured him at his burial, on the 16th of April 1915. One of the pall-bearers at the Novodevichy cemetery in Moscow was the composer Sergei Rachmaninoff. Later he went on tour to play his dead friend's music and sent the money to Alexander Scriabin's family. Other wealthy patrons also supported the musician's relatives and helped to install the Alexander-Scriabin-Museum.
Olivia Kroth: the journalist and author of four books lives in Moscow.
Her blog: