2016 is the «Year of the Russian Cinema»
by Olivia Kroth
2016 has been declared the «Year of the Russian Cinema» by President Vladimir Putin who signed a decree, on the 7th of October 2015: «In order to attract public attention to Russian cinema, the President resolved to hold a Year of Russian Cinema in 2016. The Government of the Russian Federation was instructed to form a Year of Russian Cinema organising committee and develop a plan of main events. Corresponding recommendations have been issued to executive bodies of power in the regions of the Russian Federation.» 
Russian cinema has a long tradition, as the institutions Lenfilm and Mosfilm show. Lenfilm was created in Leningrad, in 1918. The facilities of this film studio were established by the Soviet film industry. At that time many notable filmmakers, writers, and actors were active at the studio, as well as other figures of Soviet culture. Lenfilm was the second largest movie production branch (after Mosfilm) of the Soviet film industry. It  incorporated more than 30 film studios, located across the entire territory of the huge Soviet Union. During the Siege of Leningrad, personnel and production units of the Lenfilm studio were evacuated to cities in Central Asia, such as Alma Ata and Samarkand, in 1942. At the end of the Leningrad Siege, Lenfilm returned to Leningrad, in 1944. By 1991, Lenfilm had produced about 1.500 films. Many classics were filmed at Lenfilm throughout its history.
Today, Lenfilm (Киностудия Ленфильм) is a production unit of the Russian film industry, with its own studios located in Saint Petersburg, formerly Leningrad. «Kinostudiya Lenfilm» is a corporation with its stakes shared between private owners and several private film studios. Since October 2012, Fyodor Bondarchuk presides as chairman over its board of directors. Born on the 9th of May 1967, he has become one of the most prominent movie actors, directors and producers in Russia. He stems from a famous Soviet film dynasty. Fyodor is the son of actress Irina Skobtseva and internationally acclaimed film actor and director Sergey Bondarchuk. In 1985, Fyodor became a student of the Russian State Institute of Cinematography VGIK. His actor debut was in the film «Boris Godunov», in 1986.
Fyodor Bondarchuk (Фёдор Сергеевич Бондарчук):

In 2001, Fyodor Bondarchuk played the role of Count Myshkin in «Down House», a film based on Fyodor Dostoyevsky's novel «The Idiot». His career as a film producer began, in 2002, with the film «In Action». Since then, he has produced over a dozen films that had a great success and box office history. In 2012, Fyodor Bondarchuk received the Russian Golden Eagle Award for the Best Actor in the film «Two Days» (2011), made by Dunya Smirnova.  Also in 2012, Fyodor Bondarchuk produced the screen adaption of S. Minaev's book of the same name, «Soulless». Released in October 2012, it became the most successful Russian fiction film that year.
Lenfilm has started to build the largest storage centre for film props in Russia. The new office will be installed in a four-hectare area of Kronstadt, as Lenfilm's main building on Saint Petersburg's Kamennoostrovsky Prospekt can no longer contain all of the film studio's unique collection of props, furniture and vehicles. The project will be completed in three years and open to visitors (RUSSKIY MIR, 18.02.2016). Furthermore, Lenfilm Park is being built in the Pushkinsky District of Saint Petersburg. This park will comprise 10 hectares and feature a cinema city, complete with streets and houses of different epochs and architectural styles of Saint Petersburg. The park is supposed to become a great tourist attraction. Of course, it will be used for filming, too (RUSSKIY MIR, 21.03.2016).
Russia's Golden Eagle Award (премия Золотой Орёл):
The other of Russia's two famous cinema institutions is Mosfilm (Мосфильм). It was founded under the name of Soyuzkino in Moscow, in 1931. Its production includes many  widely acclaimed Soviet-era films. During the Great Patriotic War (1941-1945), the personnel of Mosfilm was evacuated to Alma Ata, in 1941, then returning to Moscow, in 1943. By 1991, Mosfilm had produced more than 3.000 films, among them many classics that won prizes. This year, Mosfilm celebrates its 85th anniversary. The large studio on Mosfilmovskaya Street employs 1.200 people, providing services to filmmakers. The Mosfilm Museum invites film enthusiasts from all over the world to have a look at its historical costumes, retro cars and set decorations (RUSSKIY MIR, 09.02.2016).
During the past decade, Mosfilm has upgraded its production facilities and technical resources, with huge efforts to renovate its pavilions and studios, to equip them with the latest hardware and camera equipment according to modern standards. The sound stages and mixing stages were outfitted with the latest digital equipment. Mosfilm now uses modern equipment for all types of motion picture and video editing, telecine and computer graphics. On the other hand, Mosfilm has preserved its old motion picture fund, investing in the restoration of films from the studio's golden collection.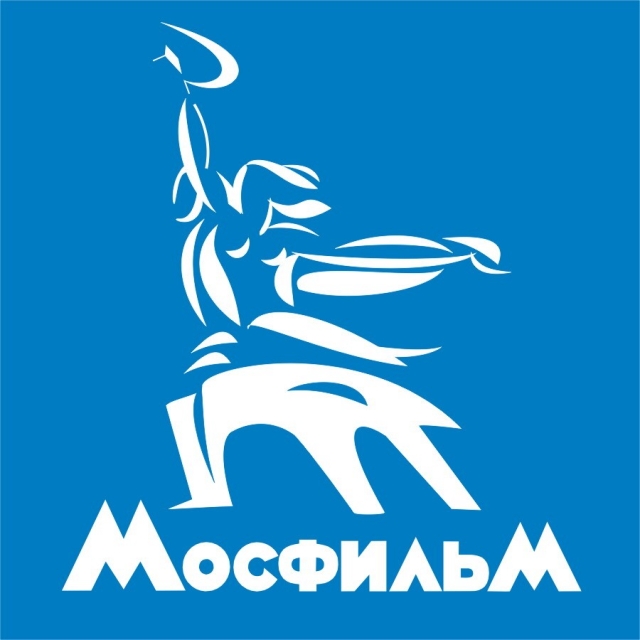 During the «Year of the Russian Cinema», Russian school children can watch some of the best Russian films during film lessons. These video lectures cover motion pictures from the selection «100 best films for school children». Russia's Ministry of Education is also compiling a multimedia collection of electronical resources related to literature, including screen adaptations of Russian books (RUSSKIY MIR, 18.02.2016). A children's film academy has opened in Krasnoyarsk Krai, Siberia. The Sukko village offers two-week courses in film directing and film producing, as well as other film jobs. The programme includes workshops and master classes, where young people can learn from famous Russian film makers. The children can write and make short films, for example animated films (RUSSKIY MIR, 15.02.2016).
The «Year of the Russian Cinema» is celebrated abroad as well, for example in Vietnam. In February 2016, the Russian Centre at Ho Chi Minh City Pedagogical University hosted a meeting with Vietnamese students. It was devoted to the Russian «Defender of the Fatherland Day». Students watched a cult film with the title, «Only Old Men Are Going to Battle» (В бой идут одни «старики»), directed by Leonid Bykov, in 1973 (RUSSKIY MIR, 26.02.2016). In March 2016, the College of the Russian Language of Beijing University held a selective contest of dubbed episodes from Russian movies among Chinese students. Twenty first- and second-year students took part in six teams. Each team of Chinese students was scored for artistic expression and creativity, intonation and synchronization. They dubbed episodes from the film «Battle of Stalingrad», which tells about the heroism shown by Russian soldiers during the Great Patriotic War (1941-1945). «The Battle of Stalingrad» (Сталинградская битва) is a 1949 two-part Soviet epic war film, directed by Vladimir Petrov. The script was written by Nikolai Virta (RUSSKIY MIR, 31.03.2016).
Not only China but other BRICS countries also participate in the «Year of the Russian Cinema», for example India and South Africa. In India, the BRICS Film Festival took place at the Russian Centre of Science and Culture in New Delhi, in February 2016. It was organized by the Rossotrudnichestvo Office in India, the Civil Film Forum Society and the BRICS International Forum in India (RUSSKIY MIR, February 2016). In South Africa, the BRICS Film Festival was held in Johannesburg, in March 2016. Russia's film «The Battalion» won the award «Best Film». It was directed by Dmitry Meshkiev. Maria Aronova won a prize as «Best Actress» and Anatoly Belozerov as «Best Sound Engineer». The Russian film producer said that the film crew appreciated very much their first awards received in Africa (RUSSKIY MIR, 17.03.2016).
On the 8th of April 2016, President Vladimir Putin held a working meeting with his Minister of Culture, Vladimir Medinsky, who informed him of the Ministry's work for the «Year of Russian Cinema», the development of the film industry in Russia and the implementation of the programme to support the Russian movie industry. Talking about achievements, Vladimir Medinsky said: «In 2012, Russian movies accounted for 16 percent of all films distributed in the country. Over the last three years, we have been able to increase this share to 18 percent and keep it at this level. Our objective is to reach 25 percent in 2018. What else has been achieved? The main achievement is that we have made ticket sales 100 percent efficient and transparent.»
Highlighting some events of the year, the Minister of Culture pointed out: «At the end of this year, Soyuzmultfilm (Союзмультфильм) will finally move its production capacities to its own building next to Ostankino in Moscow. We will be pleased to invite you to the opening ceremony. The main and most ambitious programme during the Year of Cinema is support for film screenings in small cities. You remember well that in Soviet times every regional centre was required to have one winter and one summer cinema theatre. Regrettably, since then film theatres only remained in million-strong cities or, at best, in regional centres. A third of the country's population does not even have the opportunity to see films. That is why this year we launched a programme of government subsidies to open modern cinemas that can show premieres in small cities with a population under 100,000. In all, we plan to have 512 new, modern cinemas. For three years, half of the showings at these cinemas will be of Russian films.»
http://en.kremlin.ru/events/president/news/51690
In an interview with TASS, the Russian Minister of Culture specified: «We have managed to achieve full accounting of the tickets sold through commercial networks. Before, there was no such thing at all. Over the past four years the share of tickets sold through the box offices and monitored by the state constituted no more than 10 percent. Now it's 100 percent. The economics of a film running with government support incorporates several components. For its part, the share of government subsidies is split into recoverable and irrecoverable. Under a procedure I managed to enforce part of the money goes back to the Cinema Fund. In the context of a general budget slump we get an extra one billion rubles. The money is invested into film production again. The amount of money grows year in year out, because the amount of recoverable funds goes up. In 2018 we expect to have about one and half billion rubles back. Another factor that benefited our cinema a lot is we have begun to control the timing of releases. Now we see to it that potential hits should be premiered at certain intervals and domestic productions enjoy priority» (TASS, 27.04.2016).
Hopefully, Russian filmmakers will produce many new hits and the Moscow film festival in June 2016 will bring still more success and prosperity to the Russian cinema.
Russian Minister of Culture Vladimir Medinsky (Владимир Ростиславович Мединский):
Olivia Kroth: The journalist and author of four books lives in Moscow.
Her blog: