BRICS water forum in Moscow
by Olivia Kroth
Moscow hosted a BRICS conference on the last two days of September 2016, at which participants discussed issues of water resources among its member states. They also deliberated on international aspects of water usage. Many issues about exploitation and protection of water resources have an international character and are relevant for Russia as well as for its partner countries in BRICS – Brazil, China, India and South Africa. 
Access to fresh water is one of the most important global challenges today, primarily due to the continuous growth of consumption, low level of replenishment of water resources, as well as external factors, such as climate change, leading to a permanent reduction in the volume of water resources and availability. Water resources are necessary to maintain human life and other living organisms, and for the production processes in most sectors of the economy. Solving issues related to water resources requires an integrated approach to exploitation of those resources, as well as to development of water management infrastructure and water re-use technologies.
Water City Moscow:
"Discussion of the water crisis in the world is long overdue. It seems that the planet has great water resources, but these are rather unevenly distributed. Nature has its own laws that we do not fully understand. We cannot reliably predict on how much water there will be in certain places in the coming year," said Vladimir Kirillov, head of the Aquatic Ecology Laboratory of the Institute of Water and Ecological Problems at the Siberian Branch of the Russian Academy of Sciences. "There are problems not only related to the quantity of water, but also to its quality. Here everything depends on humans. These two items require very careful monitoring. The existing monitoring system does not meet modern needs. I believe that this will become one of the issues that will be discussed by the BRICS countries. This will be an exchange of experience in water management practices worldwide" IZVESTIA/RUSSIA & INDIA REPORT, 12.05.2016). 
https://issek.hse.ru/en/bricswater/
On the 29th of September 2016, the first plenary session of this scientific conference dealt with the water policy and international water cooperation of BRICS countries. The speakers for Russia were Vadim Nikanorov and Mikhail Bolgov. Vadim Nikanorov of the Federal Agency for Water Resources in Russia told the experts about the Russian Federation's experience in transboundary water management. Mikhail Bolgov, representing the Institute of Water Problems of the Russian Academy of Sciences, talked about the main tasks of Russia's water strategy until 2030.
Russian Academy of Sciences in Moscow: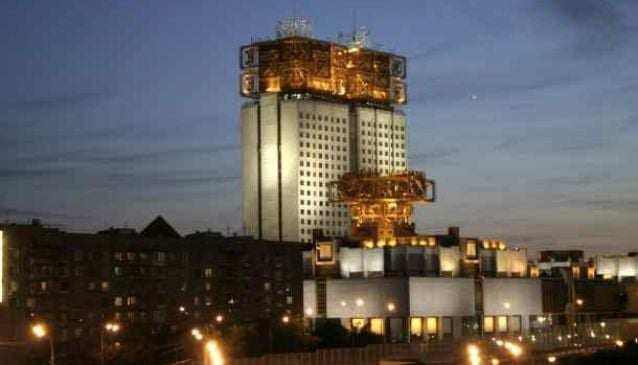 For South Africa, Barbara Schreiner, Chairperson of the Water Research Commission at the Pegasus Institute, presented «water research policy-making in South Africa.» Francisco de Assis de Souza Filho of Brazil's Federal University of Ceara spoke on the topic of «Water resources management, research and education in Brazil.» The Chinese speaker, Jun Xia of the Research Institute for Water Security at Wuhan University, expanded on «Climate change and water safety in China.» As speaker for India, Anumita Raj of the Strategic Foresight Group explained «The BRICS Water Cooperation Quotient Index.»
A presentation of the framework programme «BRICS Clean Rivers» followed. Abil Vezirov of the Centre for Water Industry Development in Russia dealt with problems of environmental rehabilitation of water bodies. In the afternoon, the international thematic group of the BRICS Network University met to discuss water resources, moderated by Oleg Savichev of the Tomsk Polytechnic University in Russia. The expertise of Saint Petersburg, Russia, might prove useful for other BRICS countries as well, if modified to their specific purposes. Saint Petersburg as the second largest city of Russia has been successful in cleaning up the Neva river. Various initiatives included series of dams, water discharge sluices as well as a tunnel. This was done to prevent flooding, which before had been an annual feature in Saint Petersburg.
The first conference day in Moscow closed with a round-table meeting, dealing with the «Management of water resources for agriculture in the Silk Road Economic Belt – the experience of China and BRICS». This topic was moderated by Roman Girenko of the Russian Agency of System Design. The Silk Road Economic Belt is a project of creating a transport, energy and trade corridor between the countries of Asia and the Mediterranean Sea. The name of the project traces back to trade routes of medieval caravans through territories of China, Korea, Mongolia, Russia, Kazakhstan, Kyrgyzstan, Tajikistan, Uzbekistan, Turkmenistan, Bangladesh, Bhutan, Nepal, Pakistan, Afghanistan, India, Iran, Iraq, Lebanon, Syria and Turkey. These routes were later called the «Great Silk Road.»
The Great Silk Road:
On the 30th of September 2016, another round-table meeting dealt with «programmes and financial instruments to support water-related research and innovation projects in BRICS.» Representatives of state research and innovation foundations presented their programmes for the support of bilateral and multilateral projects. Researchers learned about existing sources to fund their studies. Representatives of funding agencies exchanged their experiences and opinions. This event was moderated by Dmitry Korotkov from the Russian Ministry of Education and Science.
The round-table «Foresight and STI policy for water resources» discussed such topics as «Russia's long-term science and technology foresight: opportunities for the sphere of water resources»; «threats and opportunities for Russia related to water resources: a view of a technology platform»; «social innovation in responsible water use: international experiences and lessons for Russia»; «mechanisms and tools of scientific support for the technical regulation of water use»; the mega-project Channel Eurasia».
«Bottled table and mineral water» was the topic of a fourth round-table meeting.  Yuri Rakhamin, a member of Russia's Academy of Sciences, talked about «modern criteria, categories and quality standards.» Rufina Mikhailova, Irina Ryzova and Anna Alexeeva – all three working at the Scientific Research Institute of Human Ecology and Environmental Hygiene A.N. Sysin – reflected on «hygienic requirements for the quality of bottled drinking water for babies.»
Another aspect was «Aquahomeopathy for solving aging problems and treating chronic diseases», presented by Vladimir Fedorov (LLC «TermoPrimier). Various other topics were also related to water and human health. It is well-known that water is a great healer for the human body and soul. Clean water is of the greatest importance for mankind, not only in BRICS countries, but for the entire world. BRICS is leading the way in setting up sustainable clean water, health and hygiene programmes to give the world tools and resources to empower itself with the help of water.
Olivia Kroth: The journalist and author of four books lives in Moscow.
Her blog: