Russia's economic growth in 2017 with tourism and FIFA Confederation Cup
by Olivia Kroth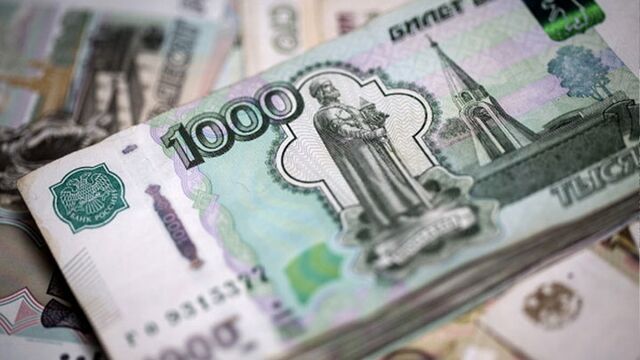 Russia's Central Bank and the Minister of Economic Development are both predicting a "confident path of development" for Russia's economy, the Ministry of Finance has doubled Russia's GDP growth outlook for 2017. President Putin assured that these positive trends will be supported with new incentives by the Government. One of the economic sectors, where dynamics of growth can be noted, is tourism. Especially Russia's capital city Moscow has witnessed a dynamic influx of visitors in 2016, both from the Russian Federation and abroad, with growth predicted for 2017. Other Russian cities like Kazan, Sochi and Saint Petersburg will profit as well, because the FIFA Confideration Cup is attracting plenty of spectators from all around the world. Thousands of tickets have already been sold for this spectacular sports event due to be held in four Russian cities,  in June and July 2017. 
Maksim Oreshkin, Russia's Minister of Economic Development, predicted a confident development path for 2017, "The Russian economy starts developing more confidently in 2017. Growth of positive mood in business is noted. Business confidence indices are currently at an all-time high in the last five-six years," he said. The good impetus in economic dynamics is already reflected in various indicators, particularly in a higher growth rate of production output (TASS, 11.01.2017). The positive trend for 2017 was also confirmed by Russia's Central Bank, as the economy started shifting to quarterly growth already at the end of last year. Russia's Finance Ministry was able to upgrade GDP growth outlook for 2017 from 0.6% to 1-1.5% (TASS, 12.01.2017).
Even Moody, which is traditionally rather sceptic about Russia's economic prospects, has given a positive signal for 2017. "Moody's ratings agency said that Russia's economy will return to growth in 2017 despite Western anti-Russian sanctions, with the GDP rising 1 percent. Russia, the largest economy by far among the nine CIS countries, will record positive real GDP growth of 1.0% in 2017, after two years of recession. This upturn will lift the broader region due to trade and financial linkages" (SPUTNIKNEWS, 11.01.2017).
President Vladimir Putin wants this positive trend in Russian economy to be supported, "We know about positive trends in our economy that were marked, at the end of 2016. Ensuring macroeconomics stability is undoubtedly the most important task. We need to keep the state's finances stable, maintain acceptably low inflation and unemployment rates." He added that it was necessary to provide new incentives for the development of Russia's economy: supporting small and medium-size business by employing financial mechanisms, upholding business initiatives, as well as ensuring investment flows including foreign, private and government investment (TASS, 18.01.2017).
Vladimir Putin with Maksim Oreshkin:
Moscow's department for sports and tourism expects at least 18 million tourists to visit the Russian capital in 2017, "We will definitely see a growth in tourist numbers in 2017. About 17.5 million tourists visited Moscow in 2016, this year we hope to see more than 18 million." This prediction seems to be quite realistic, as Moscow has seen a 40-percent upsurge in the number of tourists, during the past six years. The number of tourists grew from 12.8 million in 2010 to 17.5 million in 2016. Residents of Russian regions accounted for 74% of all tourists visiting Moscow. The share of foreigners is 26%, with tourists from China, France, Germany, Israel, Italy, Turkey and Spain leading among them.
Because of the 100th anniversary of the Communist October Revolution in 2017, the Russian capital is preparing to welcome more tourists from China. Russia and China not only share a communist heritage, but are also linked to each other as border countries and members of BRICS and SCO. "The occasion of the 100th anniversary of the Revolution is very important for our Chinese visitors. They go on a special 'red' route and Moscow is among four cities on this route," an official of Moscow's department for sports and tourism explained. "If last year some 500,000 Chinese citizens visited Moscow, this time their number will grow." Chinese citizens have become one of the largest groups of tourists visiting Russia (TASS, 31.01.2017). 
Chinese tourists pose with a former Navy officer in Moscow:
The tourism sector contributed about 500 billion rubles to the Moscow city budget in 2016, according to Moscow's Mayor, "In general, travel business gave Moscow nearly half a trillion rubles of revenues. This is an important sector, which needs attention and development." Russian tourists arrived in Moscow by plane, train or car. A total of 88% of foreigners arrived by plane. About one third of the guests headed to Moscow to visit friends and relatives, another 30 percent were interested in educational tourism. Six percent arrived in Moscow with other goals in mind – medical treatment, studies, pilgrimage, etc. In general, event tourism is on the rise, with more and more guests coming for city festivals. In 2016, more than 4.8 million tourists, including 4.2 million from the Moscow region and other Russian regions, and 600,000 foreigners visited Moscow for the festival "Trip into Christmas" (TASS, 31.01.2017).
The Moscow Mayor's website explains in detail, why Moscow is so popular among foreign tourists. "Moscow continues to develop its hotel infrastructure and hosts large festivals. Unique cultural and historical features, as well as the media factor, also play an important role. Moscow was listed among the top 10 cities of Lonely Planet's Best in Travel ranking, along with Los Angeles, Lisbon and Seoul. The city also made it into the top seven travel destinations on National Geographic's Best of the World list. According to Momondo.ru and RoomGuru.ru, the city tops the list of the 10 most popular New Year holiday tourist destinations among Russian cities."
New Year in Moscow:
"The city's hotel infrastructure continues to develop actively. In order to provide accommodation to tourists, 870 Moscow hotels with a total of 58,100 rooms were assigned star ratings: 27 five-star hotels, 74 four-star hotels, 184 three-star hotels, 40 one-star hotels, 447 no-star hotels, including 230 hostels. Earlier, the Moscow Committee for State Construction Supervision reported that in 2017 construction and reconstruction of nine hotels with 1,900 rooms will be completed. Those include the Belgrade Hotel on Smolenskaya Square, one of the architectural landmarks of the 1970s."
What should foreigners know about Moscow's tourist resources? Where can one get information on public transport? What should be done in emergency situations? For answers to these and other questions, you can contact the tourist call centre, whose operators speak Russian, English, German, French and Chinese, at: +7 (800) 302 31 12, +7 (800) 350 51 12, +7 (495) 587 71 12
https://www.mos.ru/en/news/item/19478073
Five-star hotel Metropol in Moscow: