Gold for Russian men's relay team in Biathlon World Cup
by Olivia Kroth
After almost a decade since 2008, a Russian biathlon relay team once again won gold in the IBU World Cup. This year, it took place in Austria's Hochfilzen, on the 19th of February 2017. Four Russian biathletes – Aleksei Volkov, Maksim Tsvetkov, Anton Babikov and Anton Shipulin – took part in the 4 x 7.5 km relay. This winter sport, consisting of cross country skiing and rifle shooting, has been popular in Russia since the 1950s. First used as a military drill, it has become a civilian sport, an Olympic discipline and has its own World Cup. 
Maksim Tsvetkov: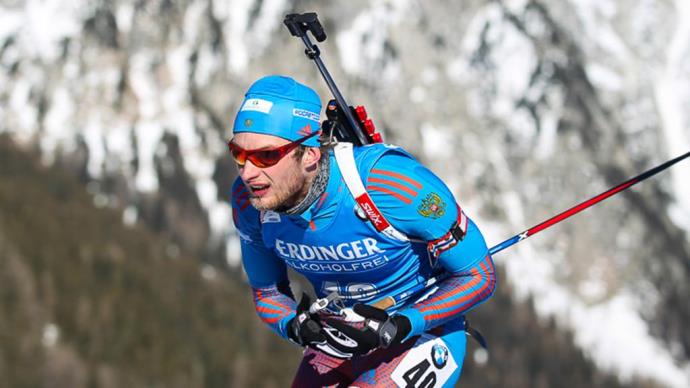 The Russian biathlete Maksim Tsvetkov was born in Babaevo, Vologda Oblast, on the 3rd of January 1992. He was European Champion (2014) and Champion of the Military World Games (2017). Anton Babikov was born in Ufa, Bashkortostan, on the 2nd of August 1991. He was a three-time European Champion and three times bronze medalist at European Championships. Aleksei Volkov was born in the Khanty-Mansi Autonomous Okrug, Tyumen Oblast, on the 5th of April 1988. He was Olympic Champion 2014 in the relay and seven-time European Champion. Aleksei Volkov has earned himself the title "Honored Master of Sports in Russia".
Anton Babikov: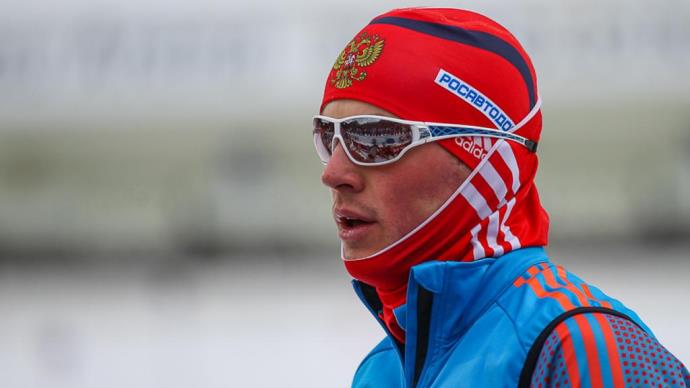 Anton Shipulin is considered as Russia's superstar in biathlon. He was born in Tyumen, Urals Federal District, in a sports family, on the 21st of August 1987, and began cross-country skiing at an early age. In 2002, he enrolled in a sports school of Khanty Mansiysk, where his career in biathlon began. In 2004, the young biathlete returned to his native Tyumen and entered the Tyumen Law Institute to acquire a degree in Law. In 2006, Anton Shipulin moved to Ekaterinburg. At the European Championships in 2007, he won silver in sprint and gold in the relay. In 2008, Anton became the absolute European Champion after having won all three individual races and relay races. Anton Shipulin was a member of Russia's biathlon team at the 2010 Olympic Games, where the men's relay won the bronze medal. Russia's President awarded Anton Shipulin the medal "Merits for the Fatherland". Together with Evgeny Ustyugov, Aleksei Volkov, and Dmitri Malyshko he won the gold medal in the men's relay at the 2014 Winter Olympics in Sochi, Russia. Anton Shipulin got married in 2015 and has a small son.
The website BIATHLONWORLD printed an interesting portrait of the Russian sportsman: Anton Shipulin is the biggest star and has been the most consistent performer over the past four seasons in the Russian team. At World Cup level, he has won 31 individual podiums and 20 relay podiums, including eight individual victories. His career highlight came in his home country Russia at the 2014 Sochi Olympic Winter Games, when he anchored the men's relay team to the Olympic gold medal. Anton Shipulin is known as a determined competitor but is a relaxed, easy-going, fun-loving man away from the stadium. He said in an interview, "my family is number one, sport is number two. I know that to do good things for my family, I need to gain as much as possible from sport. My goal is to be a good father, a good husband and to have good results in biathlon. My family, fishing and biathlon are the three most important things in my life."
http://www.biathlonworld.com/athletes/anton-shipulin/id/btrus12108198701/
President Vladimir Putin congratulates Anton Shipulin in Sochi:
The Siberian city of Tyumen, Anton Shipulin's birthplace, is an ideal location for winter sports. It is the largest city of Tyumen Oblast in the Urals Federal District, 2.500 km east of Moscow. Tyumen was the first Russian settlement in Siberia, founded in 1586. Today it is one of the most important economic and industrial centres of the Ural Mountains. For many years Tyumen was the source for the Soviet and Russian sport reserve. Many famous Soviet and Russian sportsmen started their career in Tyumen youth sport. There are some Tyumen biathletes in the current Russian national team. Tyumen offers a number of sport activities for all ages. There are numerous sport and fitness clubs around the town. Tyumen has all season ice arenas, a ski centre and a shooting range. In winter, some parks are prepared for cross country skiing.
Aleksei Volkov: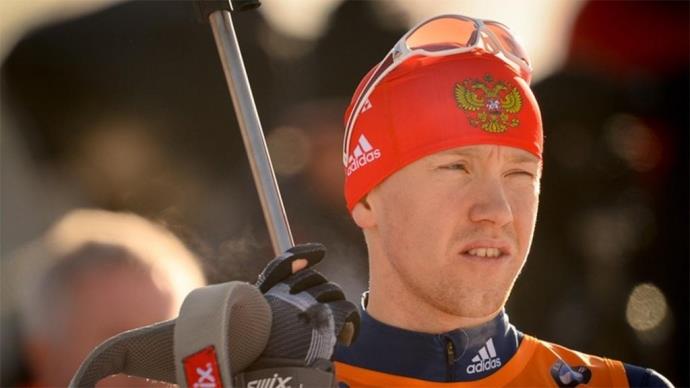 The 49th Biathlon World Championships took place in the small Austrian village of Hochfilzen, Tirol, from 9 to 19 February 2017. There were a total of 11 competitions. All the events during these World Championships also count for the Biathlon World Cup season. IBU President Anders Besseberg praised the event, "The last bullets are shot, the medals are handed out and the fans have left. We had a great diversity of nationalities, perfect weather and fair competitions in Hochfilzen." Altogether, 37 nations competed with 315 athletes and 33 medals were handed out. The men's 4 x 7.5 km relay competition, where Russia's team won gold, was attended by 22.300 spectators. It surely was an exciting spectacle for the 1.100 villagers of Hochfilzen in the Kitzbühel district. This little village in the Pillersee Valley is a popular winter sports resort, famous for cross country skiing.
Hochfilzen, Austria:
Biathlon is a popular sport in Russia. During the mid-1950s, it was introduced into the Soviet winter sport circuit and widely enjoyed by the public. This popularity finally helped the sport to gain entry into the Winter Olympics, starting in 1960. Women were first allowed in the Olympic biathlon, in 1992. A biathlon competition consists of a race through a cross-country trail system, whose total distance is divided into either two or four shooting rounds: half in prone position, the other half standing. For each shooting round, the biathlete must hit five targets. He will receive a penalty for each missed target. Split times (intermediate times) are taken at several points along the skiing track and upon finishing each shooting round. Large display screens list the split time of the fastest contestant at each intermediate point and time differences to the closest runners-up. All cross-country skiing techniques are permitted in the biathlon. Usually the free technique is preferred, being the fastest.

Biathlon competition formats are individual, sprint, pursuit, mass start, relay and mixed relay. The Russians are especially successful in men's relay. The relay teams consist of four biathletes, who each ski 7.5 kilometres. Each leg is skied over three laps, with two shooting rounds: one prone, one standing. For every round of five targets there are eight bullets available. If after eight bullets there are still misses, one 150 m penalty loop must be taken for each missed target remaining. The first-leg participants start all at the same time. Every athlete of a team must touch the team's next-leg participant to perform a valid changeover.
Although women participate, too, biathlon is still considered as a typical masculine sport. Skiing through snow with a rifle awakens the hunting instinct in men. No wonder it is such a popular sport in Siberia, with its endless winters in the taiga, where people can ski across the country for days without meeting another soul. Biathlon competitors need technique and stamina, as well as shooting skills. They must be able to lower their heart rate enough to hold the gun steady as they aim at a tiny target – with the threat of extra distance to ski or time penalties if they miss. Becoming a biathlete requires a very tough training regime, turning biathletes into some of the fittest competitors in winter sport. Cross country skiing offers a low-impact, full-body workout. It is an excellent test for the cardiovascular system. Shooting requires control and balance, managing the heart rate and breathing to complete the shots in the time required.
Anton Shipulin on the go: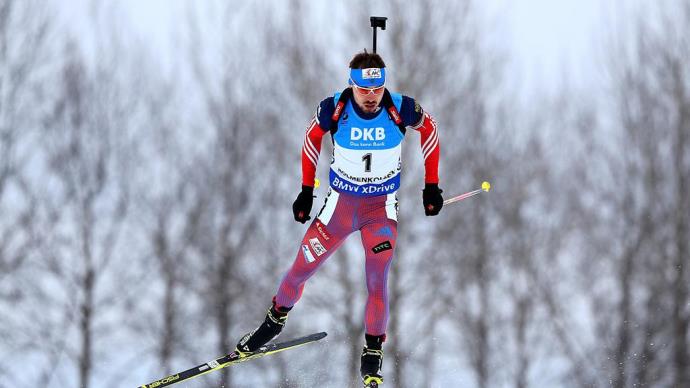 Biathlon associations recommend this sport as a combination of fun, fitness and lifetime training. Of course, not everybody will win gold at Olympic or World Cup competitions, but there are plenty of reasons to practice biathlon. It is an exciting sport and the training is fun. It promotes a healthy lifestyle, biathletes can participate well into old age. There is also a very low injury rate in biathlon. Biathletes are some of the fittest athletes on the planet and cross country skiing is a great training tool for other sports. Furthermore, biathlon offers excellent mental training because shooting demands concentration, precision and self-awareness. Learning to remain calm and focussed, while under high levels of physical and mental stress, is a very useful skill in everyday life. Biathletes compete in all kinds of weather conditions. They learn to deal with adversity and all sorts of challenges, becoming mentally stronger for it.
This explains the Russians' fascination  with biathlon. Russia has always been a nation overcoming difficult challenges and adversity. Biathlon suits the Russian mentality, with many more gold medals waiting for the Russian Olympic and World Cup teams in the future.
Olivia Kroth: The journalist and author of four books lives in Moscow. Her blog:
http://olivia2010wordpress.com