Women forever: Olivia Kroth, author and journalist
Interview conducted by Santiago Galicia Rojon Serrallonga, Mexico
Where were you born?
I was born in Heidelberg, Germany, on the 27th of April 1949, shortly after the end of the Second World War.
Who were your parents and how did they influence your education? How did your childhood go? What memories do you have of that time?
My mother Aino came to Germany with her mother and grandmother from Riga, Latvia, at the end of the war. They settled in Heidelberg, a university town, where my mother finished her studies in medicine. There she met my father Günther, who was a German industrialist. He owned a shoe factory in the countryside. This business had been founded by my great-grandfather, in 1886.
My parents got married in 1948, one year later I was born. I grew up in two places: during the week, I lived with my Latvian grandmother and great-grandmother in Heidelberg because I attended school there. My mother, who was very ambitious, sent me to the «Humanistisches Gymnasium» in Heidelberg, where I learnt ancient Greek and Latin, among other languages. This school was frequented by many children of university professors. It had a very intellectual atmosphere. In my free time I liked to read and practise sports: athletics, swimming, tennis, ballet.
Heidelberg am Neckar in Germany:
I have pleasant memories of my childhood and youth. During weekends and school holidays, I lived with my parents in the countryside, in Hauenstein, a small village of the Palatinate (Pfalz). Our house stood next to the shoe factory. Most factory workers came from our village and the surrounding villages. We had a huge garden with fruit trees and a swimming pool. I spent a lot of time in this garden, swimming or picking berries. In autumn, I went into the woods, where I collected mushrooms. I also had my own horse and went horse-back riding. I was an outdoors person in my youth.
Woods of the Palatinate (Pfälzerwald) near Hauenstein:
My mother insisted that I should learn French. So I was sent to a French boarding school in France, where I spent an entire year, learning French. Later I returned many times during the summer months to attend summer courses in France. I grew up bilingual, with French and German. My maternal grandmother spoke Russian fluently but I did not take the time to learn it from her. Now I regret it. Now I am learning Russian on my own, with books, videos and teachers in Moscow.
My maternal family has Russian roots. My maternal grandmother Alide, who was born in 1899, went to a boarding school for girls in Saint Petersburg, when Latvia still was a part of Imperial Russia. Alide was at school in Saint Petersburg during the last years of the Tsar's lifetime. Soon afterwards the Revolution broke out, theTsar and his family were killed.
Saint Petersburg in Russia:
My grandmother Alide had two younger brothers. Hugo fought on the German side during World War II. I found a photo of him and his wife in my grandmother's belongings. The photo shows my grand-uncle Hugo in a Nazi uniform. I was shocked. Her youngest brother Karlis joined the Communist Partisans and later the Red Army during World War II, fighting against the Nazi invaders. Then he worked in Moscow for the KGB.
My mother, grandmother and great-grandmother did not know that. They thought that Karlis was dead. My great-grandmother Emilia often told me the story how her beloved youngest son fought and died in the trenches. His portrait stood on her night table. It was a tiny, blurred photo of a young man with a round face, hardly recognizable. As I heard much later, he rose through the KGB ( Комитет государственной безопасности) ranks in Moscow and reached a very high position. I still do not know his Russian name or rank.
Soviet Secret Service KGB (Комитет государственной безопасности):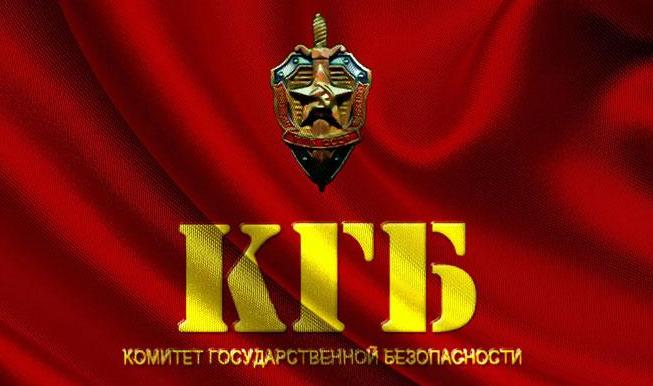 Germany and Russia are two strong and disciplined nations. Did those traits influence your character and education?
In hindsight, I believe that they influenced me very much. I remember especially my mother being strong and disciplined. She supervised my education. She told my father, «Olivia must learn French. Let's send her to a good French boarding school». My father agreed and paid for it. So I was sent to a boarding school in Le Hohwald, Alsace. This is a beautiful small village in Alsace, not far from the German-French border. Later my mother said, «Olivia needs to go to university. She is an intelligent girl. It would be a shame to let that go to waste». So my father agreed and paid for it.
My father was busy managing the factory and going about his various hobbies, so he mostly agreed with everything my mother wanted and paid the bills. He also paid the rent for the apartment in Heidelberg, where my maternal grandmothers lived and where I staid during the week days, when I went to school. My mother always told me that a good education is the most important thing in life. She said that one can survive everywhere, as long as you are educated and able to work in a well-paid job.
Cascade d'Andlau in Le Hohwald (Bas Rhin, Alsace) in France:
What was your academic training and work?
I went to university, first in Heidelberg, later in Frankfurt am Main. In between, I had a scholarship for the USA. I studied at Florida Southern College, in 1968/69. My subjects were German and English languages and literature. When I returned to Germany, I passed the first and second state examinations to become a professional teacher. I taught at a German high school (Gymnasium) for 32 years. My pupils were between 10 and 18 years old.
I also want to tell you that I did not start teaching right away, after university. In the summer of 1972, when I had just passed my first state examination successfully, I applied to work as a hostess at the Summer Olympics in Munich. There I met so many interesting people from all over the world that I decided to do some traveling first, before teaching school.
Postal stamp of the Summer Olympics 1972 in Munich, Germany: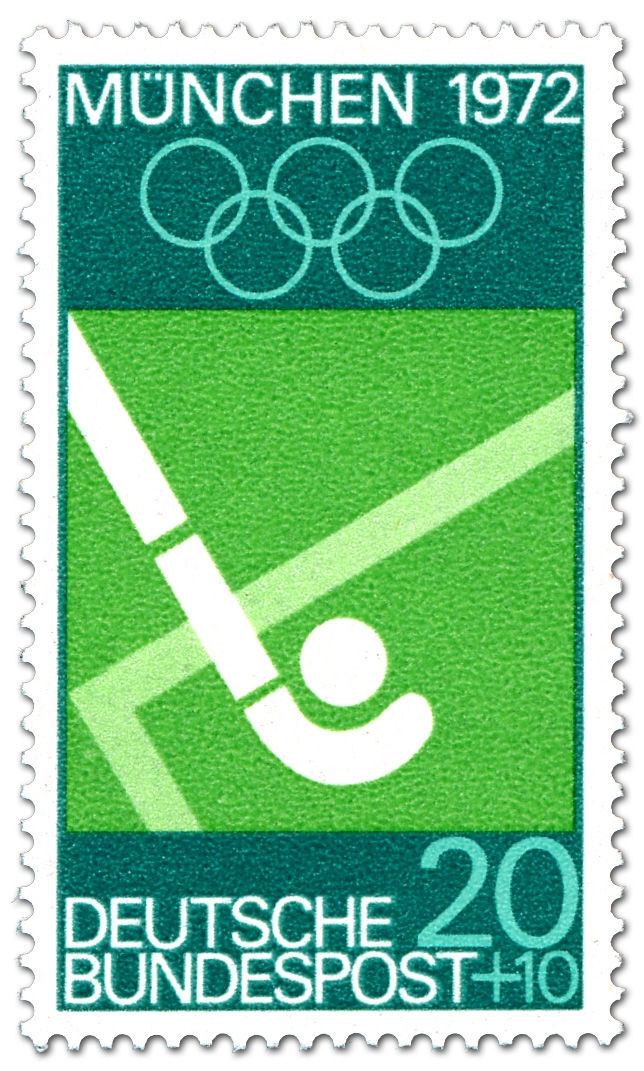 So I worked a few years as an air hostess. My first employer was Pan American Airways. I was stationed for one year in London and one year in Berlin. When the company Pan American went bankrupt, I changed over to the German airline Lufthansa and moved to Frankfurt am Main. These years were marvellous times for me. I enjoyed traveling around the world very much.
I  flew to Mexico many times with Lufthansa on a long distance route from Frankfurt to the Bahamas, then to the peninsula of Yucatan in southern Mexico. I even took my mother for a two week vacation to Mexico. We first visited the city of Merida and the ancient Maya temples Chichen Itza and Uxmal. Then we continued to Mexico City. It was a very impressive trip for my mother and me. In 1978, I took my second state examination and became a language teacher.
Maya temple Chichen Itza, Mexico:
What motivated you to write books? Is there a story in your life that has defined your literary writing?
I have loved books since my earliest childhood. In my father's house we had a huge library with many shelves full of wonderful books. I spent many hours in this fascinating place. I read novels by Dostoyesvsky, Tolstoy, Turgenev, all in German translation. We also had other writers' books: German, French, English authors, but I loved the Russians most of all. This was my mother's Russian heritage and influence. I grew up to be a typical «book woman». Now I live in my books. It does not matter where I am, I always live with books.
Alexander Pushkin's Fairy Tales:
At what point in your life did you decide to write books? How many books have you published? What are the themes and titles of your books?
I actually started writing my own books in 2000, when I was still working as a school teacher. I taught school in a small but very famous and elegant town of the Taunus mountains, called Bad Homburg. Many aristocrats used to go to the «spa» there. Famous writers and artists also visited Bad Homburg, for example Fyodor Dostoyesky.
The surrounding mountains are beautiful. There are lots of cultural and architectural treasures, hidden away in those mountains. So I decided to write a cultural guide to the Taunus mountains. That was my first book. published in 2001. It is called «Märchenschlösser und Dichterresidenzen im Taunus», «Fairy castles and poets' residences in the Taunus mountains».
The following two books, published in 2002 and 2004, also dealt with different cultural aspects of the Rhein-Main-region, where I lived at that time. Their titles are «Zeitreisen im Taunus», «Time travels in the Taunus mountains», and «Im Zeitstrom des Mains», »In the time stream of the Main river».
The fourth book, which was published in 2006, is a novel: «Tote tanzen nicht», «The Dead do not dance». This is a crime novel, with the Taunus mountains as background. The publisher of all my books was Societäts-Verlag in Frankfurt am Main. The number of copies printed was 2.500 for each book.
I was invited to many author's readings, in the years from 2001 to 2007. I enjoyed this aspect of a writer's life, reading from my books and discussing them with interested audiences. Writing is a lonesome occupation, when you sit at a desk for many hours each day. Going out to meetings and book fairs is a convivial activity, meeting book sellers and buyers, publishers, critics. I like that very much.
I visited the Frankfurt Book Fair regularly, when I was living in the area. I was proud to see my books exhibited at the book stand of Societäts-Verlag. My publisher was there, the office girls were there. I spent many hours at the book stand with them, drinking tea and chatting. I also met other authors, journalists, book critics and sales people. Of course, I met my readers and signed books. I love the atmosphere of book fairs.
Do you have more literary projects?
Yes, I do. I started with a major literary project of non-fiction in 2014 and will finish it in 2024. I am actually working on a chronicle of Russia, the decade of 2014 to 2024, under President Vladimir Putin. This book will be a collection of all my journalistic articles about Russia. They will be bundled in themes, for example «Russia's defence», «Russia's economy», «Russian sports», «Wild life in Russia», «Russian handicrafts», «Russian music», «Russian writers», «Memories of the Great Patriotic War» and so forth. The articles I have already published in English and German can be found on my blog, in THE DURAN and in SAKER ITALIA (Italian translation).
At what point in your life did you decide to dedicate yourself to journalism? Did you specialize in any journalistic genre?
It was not really a conscious decision but happened naturally, as my style of life was changing. In 2009, I decided to go into retirement from teaching at school. I left Germany and moved to the South of France. I settled in a small village, not far from the Mediterranean Coast.
In France, I started reading Russian news media, «The Voice of Russia» in English and «Die Stimme Russlands» in German.They did not only present Russian politics, economics, defence, as most news media do, but also interesting texts about Russian culture, traditions and regions.
That fascinated me. That was exactly what I had written about, when I lived in the Taunus mountains. Culture, traditions and regions are absolutely «my thing». So I wrote a few texts and sent them to Russia. Oh wonder, they accepted them and asked for more. This way, I became a journalist for «The Voice of Russia» and «Die Stimme Russlands».
What was your main challenge as a journalist? What impressed you most in your journalistic career?
Unfortunately, this excellent Russian media was closed, at the end of 2014. To my great regret the closure of «The Voice of Russia» and «Die Stimme Russlands» left me without a home for my journalistic endeavours. I felt like an abandoned waif.
Then I found THE DURAN on the internet and have been working for them ever since. I like the two editors very much, Alexander Mercouris in London and Alex Christoforou in Nicosia, Cyprus. They give me a free hand. I can write about any theme I want. Of course, I try to fit into their line of publishing. When I write a cultural article or about sports, I will always begin with some actual facts of politics, economics: sanctions, wars, etc. Then I move on to my specialty.
I am very impressed by the editorial adroitness and cleverness of my two Anglo-Greek editors. They have opened an alternative news media and are keeping it up and going, in spite of challenges, difficulties and pressures. Moreover they have an interesting youtube canal, where they discuss actual topics on video. Sometimes it is just the two of them, sometimes they chat as a trio, together with Peter Lavelle, the interview host of «Crosstalk» on Russia Today (RT). Well done, gentlemen!
Journalism enriches knowledge and experience. Which public figures did you interview? Which events impressed you most?
I do not do interviews at all. I am an analytical journalist. I like to write analysis, comment, opinion and give a lot of historical background in my pieces. Western readers often do not know a lot about Russia. Russian history is a closed book to them. So I try to open this book and show, page by page, what happened in the more than thousand years that Russia has existed, from its beginnings until now. For example, when I write about new Russian atomic submarines, I tell my readers about the historic figures behind the names of those vessels. I also try to point out the continuity of Russian history. No part should be erased, nothing should be omitted.
The most impressive historical event for me is the Second World War, in Russia it is called the «Great Patriotic War». This is of personal importance to me. My German father fought on the German side. He was a Major in the Wehrmacht Cavalry. My Russian grand-uncle Karlis fought in the Red Army. My family is torn apart, living on both sides of the trench. There is a Western branch and an Eastern branch. I want to reach out to both. I believe the time has come for reconciliation.
Would you like to tell an interesting anecdote from your life?
I chuckled, when I thought about how to answer this question. Having lived for 71 years, there are plenty of anecdotes I could tell. In fact, I could fill a whole book with them, maybe some day I will. The first memory that came to my mind was a strange conversation at a party in Berlin, Germany. It happened when I was working as a stewardess for Pan American Airways. I was about 25 years then, when a young man at the party asked me, «Und was tun Sie sonst noch, ausser schön zu sein?» – «And what else are you doing, besides being beautiful?»
I was flabbergasted. I could have told him about all of my intellectual achievements. However, there were not as many then as there are now. I simply turned away in disgust. Thinking about this strange fellow today, I wonder whether it was his awkward way of flirting with me. He certainly was not a suave, polished gentleman. This satiric episode leads me to the next question ….
What message would you send to the women of the world so that they realize themselves as human beings and are happy?
I would say: «Be yourself. Do not let yourself be defined by others. Do not accept negative judgments about your personality, they are mostly unjustified prejudices anyway. If men put you down, they are trying to be authoritarian and superior. If women put you down, it will mostly happen because of envy. You have got something they do not have.»
I would furthermore advise girls and young women: «Get the best education possible, it will help you to find a good job, have a career and make your own money. Set your own goals in life and march towards them, step by step. Never give up. Keep going.»
Do you want to add something else?
My life's motto is a Russian saying: Только вперëд, ни шагу назад! – Only forward, no step backward!
https://santiagogaliciarojonserrallonga.wordpress.com/2020/06/15/mujeres-de-siempre-olivia-kroth-escritora-y-periodista/