«New Dawn» perfumes: four luxury editions – Духи «Новая заря»: четыре роскошных издания (no.1)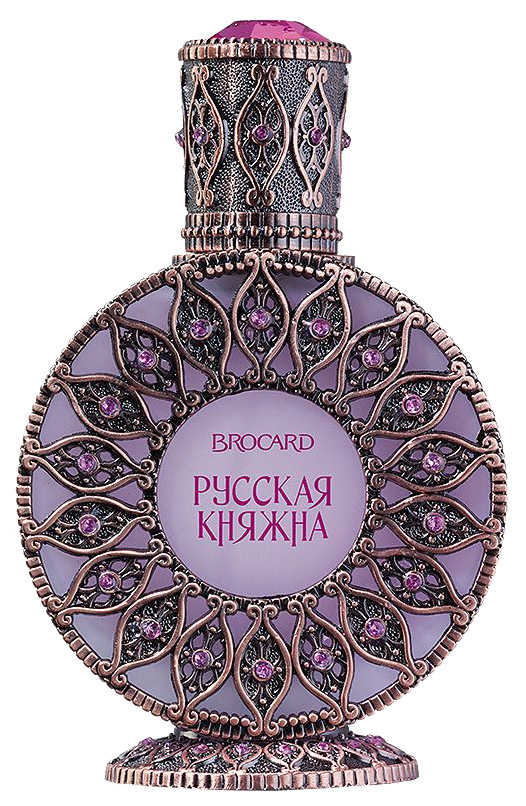 In recent years, the Russian perfume house «New Dawn» has created four luxury perfumes in connotation with former tsarist luxury. The first is «Russian Princess», which came out, in 2017.
За последние годы российский парфюмерный дом «Новая заря» создал четыре роскошных аромата, отсылающих к былой царской роскоши. Первый — «Русская Княжня» (2017).
Russian Princess (2017)
Eau de parfum
Group: floral; fruity
Top notes: strawberry; cranberry; raspberries; citrus
Heart notes: iris; rose; violet; black tea
Base notes: white cedar; oak moss; sandalwood
Русская Княжна (2017)
парфюмерная вода
Группа: цветочные; фруктовые
Верхние ноты: клубника; клюква; малина; цитрус
Средние ноты: ирис; роза; фиалка; черный чай
Базовые ноты: белый кедр; дубовый мох; сандал
This «Russian princess» charms us with her strong beauty and easy-going character. Ripe forest berries give lightness to the aroma: raspberries, strawberries and cranberries.
Her femininity is emphasized by deep velvet tones of garden and forest flowers. She leaves a subtle trail of precious oriental fragrances behind her, adding a little magic to her aristocratic appearance.
Очарование «Русская княжна» в строгой красоте и легком характере. Легкость аромату придают спелые лесные ягоды: малина, клубника, клюква.
Женственность подчеркивают глубокие бархатные тона садовых и лесных цветов. Тонкий шлейф драгоценных восточных ароматов добавляет немного волшебства.
You too can feel like a Russian princess, wearing a silk dress and a traditional kokoshnik.
Вы тоже можете почувствовать себя русской княжной в шелковом платье и традиционном кокошнике.
Your feet will feel comfortable in Indian «jutti» shoes, embroidered with silver and golden threads.
Вы будете чувствовать себя комфортно в индийских туфлях «джутти», расшитых серебряными и золотыми нитями.
Purple as a royal colour
Kings and Queens often use the colour purple, it symbolizes royalty and wealth. Purple also represents bravery, spirituality and wisdom.

In writing, the phrase «purple prose» is sometimes used to describe writing that is exotic, imaginative, unique.
Фиолетовый как королевский цвет
Короли и королевы часто используют фиолетовый цвет, он символизирует королевскую власть и богатство. Фиолетовый также символизирует храбрость, духовность и мудрость.
Фраза «фиолетовая проза» иногда используется для описания экзотического, образного, уникального письма.
Amethyst healing properties: